Counseling Near Me
Find Hope. Find Help. Find Each Other.
Let's Talk
Counseling Near Me, Raleigh, NC – an Insurance-based Center
As Counseling Near Me therapists, we are deeply rooted and committed to the state of North Carolina and offer therapy covered by BCBS, Aetna, Medcost, United and several other insurance companies. Our primary goal is to provide you with affordable and expert counseling so you can live happily without undo worry or stress in your relationships. That's why our BCBS therapists gladly accept health insurance for plans as a payment option.
How much will it cost without insurance?
Additionally, we offer discounted cash payment alternatives for those without health insurance. Even if your insurance is not accepted, our cost is often much lower than other out of network providers.
What kinds of therapy do you offer?
Individual Therapy
Are you looking for mental health counselors who can help you feel peace of mind instead of stress? One-to-one counseling or individual therapy can help you figure out your direction in life, deal with grief and loss, find the ability to have stable moods, figure out why you date people who ghost you or are drama queens. Maybe you are going through a divorce and coping with grief and loss. Learn to play off your strengths and find peace of mind and happiness in relationships.
Couples Therapy and Marriage Counseling
Do you need a couples counselor to help you stop the fighting and poor communication that pulls the two of you apart? Do you find that the more you try to get your needs met the more your partner backs away? Are you tired of feeling like you're just not enough? We KNOW how to stop this blame-withdraw pattern. You can find intimacy and connection and closeness!
Family Therapy
Are you at your wits end with a teenager? And you need them in teen therapy and you and them together in family therapy to know how to cope? We can help you find a way to feel in control again without your kids accusing you of being controlling. Yes, we've talked to many adolescents who often being therapy saying – they just don't want to be there.
Child Therapy
Is your child anxious? Do you worry about the impact of your divorce on their coping? Do they refuse to join in with others at play? Has the school called you regarding their behavior? We can help figure out what is going on inside their mind. We do play therapy and help parents know what to do to reach their child.
You've made a courageous decision to change your life and it's reasonable to wonder about what happens in therapy.
Relaxed setting. You'll be sitting in a consulting room that looks like a comfortable living room. Or you may opt for online therapy and literally be in your own living room.
Set goals. Your licensed marriage family therapist (LMFT) has trained to help you define goals so you will know when you get what you've come for. Our job is to work ourselves out of a job! We don't keep you coming to therapy to line our pockets.
Neutral expert. In couples therapy, we remain a neutral party. That doesn't mean we don't care – we care so much. It means we help each of you see the other side of the story as often in most conflicts there are actually two truths. We'll teach you a better way of relating from vulnerability rather than criticizing and feeling more and more frustrated by the lack of real sharing or the lack of intimate connection
History taking. We go through your history to understand patterns but we don't keep you navel gazing. We'll help you see how your history and attachment style might influence the way you see others and the way you feel about yourself. Therapy is a path to feeling secure even if your childhood was tough.
Next steps. We will challenge you to take risks. We will support you as you try on new behavior. You don't have to be alone on this journey! our experts are here to walk it out with you.
With this in mind, we have dedicated ourselves to establishing a nurturing environment in our insurance-based practice where individuals, couples, and families can embark on a journey of healing, finding solace and renewed hope.
Let's talk
How Do I Find a Therapist?
Our therapists strive for cultural humility, valuing and honoring your unique background, even if it differs from ours. We are proud to have a diverse group of clinicians who represent the beautiful variety of people in North Carolina. Similarly, we are committed to creating a safe and inclusive space for the LGBTQAI counseling, ensuring that they feel supported on their life journey, particularly in a culture that may marginalize and endanger them. We offer BIPOC counselors to help those facing racial injustice feel safe.
We work with people from all walks of life, helping them find peace within themselves and with others. At our counseling center, we deeply respect and acknowledge the faith traditions that provide comfort and security in your life. Some of our team includes Christian counselors who specialize in Christian counseling. They are respectful of every faith and will never push their beliefs on you.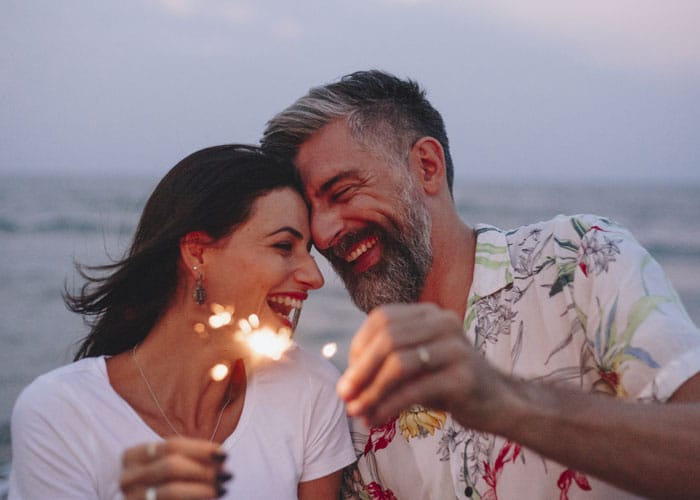 About Us – At Counseling Near Me
Counseling Near Me is an insurance-based therapy practice to help you afford mental health services. Our founder Laurie Watson, PhD is and has been a top-rated therapist in NC for many years.
Together with her management team, they are highly committed to training and developing expert counselors in individual counseling, child therapy, family therapy and couples counseling.
With counseling services available in Raleigh as well as online throughout North Carolina, Counseling Near Me offers a comprehensive range of therapeutic support. Our services include marriage counseling, mental health counseling, sex therapy, individual psychotherapy, couples counseling, trauma-informed therapy, premarital counseling, adolescent counseling, family counseling, anxiety therapy, depression therapy, substance abuse treatment, grief counseling, and stress managementv
Our award-winning director, Dr. Laurie Watson, is well-known in the triangle area for her commitment to helping relationship heal in North Carolina. For many years, Laurie has trained clinicians to work from systematically from a proven scientific theory, in order to give counseling clients the best chance at healing and developing their potential in their relationship and careers and family life.
Why Seek Therapy?
You can be free from depression!
You can stop overthinking everything!
You can sleep at night!
You can make decisions with confidence!
You can get coaching in dating to find your person!
You can stop the criticize-withdraw pattern with your partner!
You can feel united with your family!
You can get support in being who you are!
You can recover from grief and loss.
Feel self-esteem!
Feel like a good person.
Learn to parent without yelling.
Get your child therapy from expertly-trained, and empathic counselors.
Learn More